Welcome back foodaholics!
Being a cluster of love, time and patience, Sarson Ka Saag with Makai Ki Roti is a generations' favourite around the year, especially during winters! If you really want to savour the taste of authentic curry, then you have to invest time in preparing it.
After all the cooking and simmering, what you get in the end is a creamy, green saag bursting with mellowness and flavours from all the greens. A bowl full of antioxidants and health to help you fight COVID-19 is coming right up!
Straight from my cookbook:
1. Sarson Ka Saag
Prep Time: 2 hours
Cooking Time: 2 hours
Servings: 7-8
Calories: 70/serving
Ingredients:
1 bunch mustard leaves (sarson)
½ bunch spinach leaves (palak)
1 cup chopped tender radish leaves (mooli ke pattay)
2 to 3 inches white radish root (mooli)
1 cup fenugreek leaves, chopped (methi)
2 medium-sized onions, chopped
3 medium-sized tomatoes, chopped
2-inch ginger, chopped
2 green chillies, chopped
7 to 8 garlic, chopped
½ teaspoon red chilli powder
¼ teaspoon asafoetida powder (heeng)
2 to 3 cups of water
2 tablespoons maize flour (cornmeal)
salt as required
Tempering (Tarka):
1 medium-sized onion, finely chopped
1 to 2 tablespoons oil
cooked saag
Instructions:
Making Sarson Ka Saag
Firstly, clean and chop all the greens, then wash them well.
In a pressure cooker, add all the ingredients listed except for the maize flour.
Cover the cooker and cook for 6-7 minutes or more.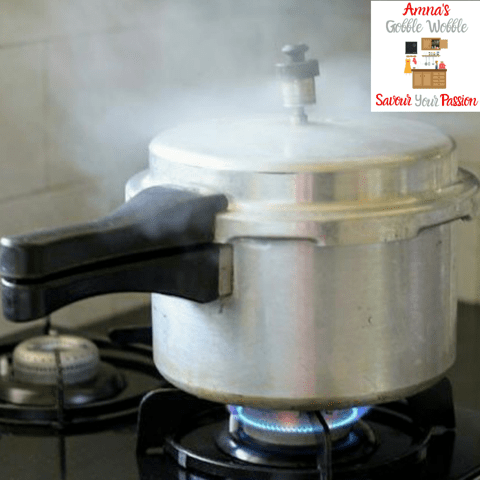 Pour the greens and the maize flour in a blender and blend till smooth.
In another pan, pour the pureed greens.
Simmer for a good 25-30 minutes.
Tempering (Tarka) For Sarson Ka Saag
In another small pan, heat oil or ghee. Add the chopped onions and fry them till light brown.
Add the prepared saag. Stir and simmer for a couple of minutes.
Stir occasionally.
Final step below.
2. Makai Ki Roti 
Prep Time: 10 mins
Cooking Time: 30 mins
Servings: 3
Calories: 90/serving
Ingredients:
2 cups maize flour (cornmeal)
½ cup hot water
1 teaspoon carom seeds (ajwain)
salt as required
ghee or oil as required for roasting
Instructions:
In a mixing bowl, add the cornmeal, carom seeds and salt. Mix them together with a spoon. Heat 1 cup of water separately in a pan till it comes to a boil. Add this hot water to the flour. Mix with a spoon. Cover and keep aside till the dough mixture becomes warm.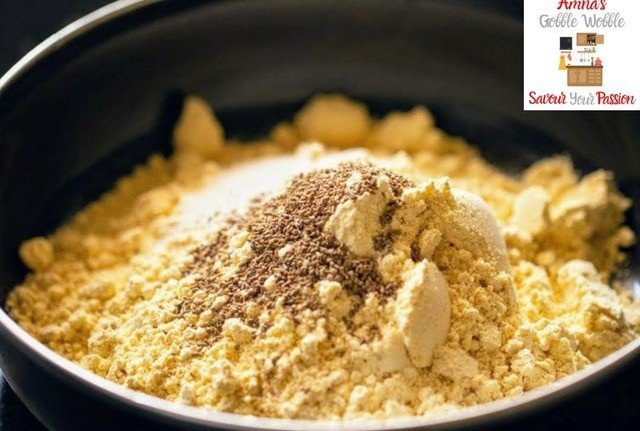 When the mixture becomes warm and the heat is fine to handle, begin to knead into a smooth yet firm dough. If the dough looks dry, then add some warm water. If the dough looks sticky, then add a few tablespoons of maize flour. Fine cracks will be there so don't worry. Make medium-sized balls out of the dough. Shape them into a neat ball and flatten them.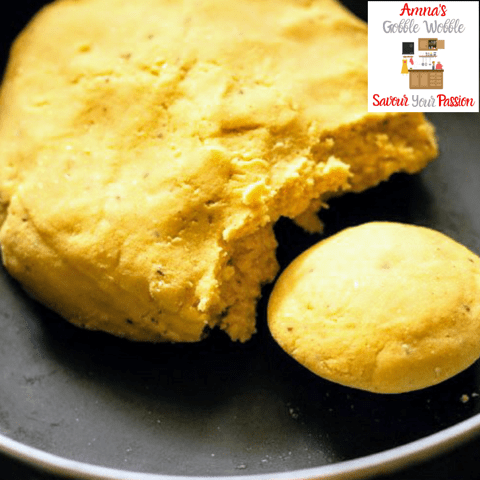 Now pat the dough. Sprinkle some maize flour on the dough ball all over and also on the rolling board. Gently press and pat the dough. As you press the dough, also move it clockwise. Add flour as required when patting the dough. Continue to press and pat the dough till you get a neat makai roti. Keep it slightly thick. When the dough is patted, the edges won't be even.
Now spread some ghee or oil on a hot tawa. Gently place the roti on the tava. If there is a crack on the roti, then gently pat that portion with a few drops of water. When one side is a little browned, flip the roti with the help of a spatula. When the other side gets browned, flip again. Flip a couple of times and cook till the roti is well browned and cooked from all sides. Press the edges with a spatula so that they also get cooked well.
Pour some ghee on the sides whilst cooking the roti. If the dough is kneaded very well, the roti will start puffing up. Take it off the griddle when ready.
Final Step:
 Serve the roti hot with sarson ka saag and jaggery cubes. Add some butter (makhan) on top of the roti just before serving, if you like.
Enjoy!
Tips & Tricks:
Make sure to wash the greens very well so as to get rid of the mud or soil clinging to the stems.
You can clean the greens one day before and keep them in the fridge in an airtight container.
Spice up as per your liking.
The maize flour helps in making the saag thick and smooth.
Blend more till you have a smooth puree or for a coarse texture, blend for a minute or so.
Saag without tempering remains incomplete.
You can serve the saag with hot roti, parathas or steamed rice as an alternative.
Butter on top can be alternated with margarine or cottage cheese (paneer).
You may serve with jaggery cubes.
Maize flour is different from cornflour.
Carom helps indigestion.
Small rotis are easier to handle for beginners.
Share your turnouts on my social media. Shoot questions my way. Tag me!
Follow me
Facebook: @AmnaHamidDigital
Instagram: @AmnaHamidDigital
Email me
amnahdigital@gmail.com
Amna Hamid is a Digital Marketing Strategist at Amreli Steels. Her food blog Gobble wobble will be featured weekly on the weekend on the WOW360 segment with a new and exciting recipe! Being an ardent foodie since childhood, Amna always wanted to have her own space on food and everything that revolves around it. (amnahdigital@gmail.com)
Stay tuned for more exciting food recipes!