I'm Amna and Gobble Wobble is my cyber child – I am it's brainstormer, planner, creator, voice and author. Being an ardent foodie since childhood, I always wanted to have my own space on food and everything that revolves around it. Three years ago, a colleague of mine Mr. Faizan Tanveer suggested that I join him to begin a food group #EatandShare on Facebook and that's how it all began.
I live in Karachi and writing is my life. I work as a Digital Marketing Strategist and surfing the internet consumes most of my time, both professionally and as a hobby. The crave to explore and learn keeps me going. I'm always trying out eateries and new recipes.
You all can look forward to healthy, savory and exciting recipes, tips & tricks, kitchen hacks, nutritional values and much, much more, including my personal views and reviews. I look forward to your feedback and would be happy to post what my fans want.
Here is Gobble Wobble's 1st WOW Weekend feature on Cheesy Chicken Casserole Recipe.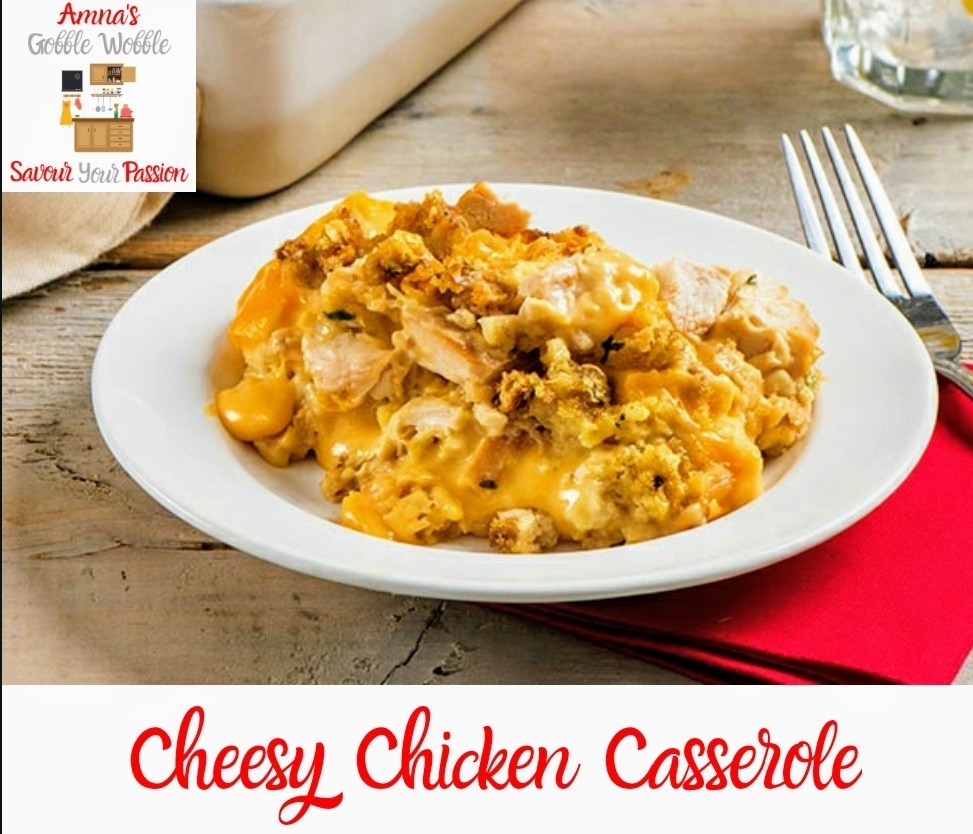 Recipe to a simple & easy yet delicious Cheesy Chicken Casserole 
Prep Time: 20 Mins
Cooking Time: 40 Mins
Serves: 4-6
Calories: 460 (per serving)
An absolute hit at all our parties, Cheesy Chicken Casserole is actually an Italian classic that doesn't burden your pocket and is quite easy to make. OMG cheese…I'm drooling at the mere thought 😍
Ingredients
2 lb chicken fillets, beaten thin
2 eggs
1 jar pasta sauce
3/4 cup flour
1 cup shredded Mozzarella cheese
3/4 cup grated Parmesan cheese
1 3/4 cup bread crumbs
1/2 cup oil
2 Tbsp water
Salt and Pepper to taste
Instructions
Preheat your oven to 190°C.
In a shallow dish, add the salt and pepper to the flour.
Beat the eggs in a bowl. Add water and beat again.
In another shallow dish, spread out the bread crumbs.
Bathe the chicken in flour and then dip the fillets generously in the egg mixture.
Now dredge the chicken in the bread crumbs, pressing on gently.
Lay wax paper all around a baking dish and settle in the chicken.
Heat 2 Tbsp oil in a large skillet on medium-high heat.
Fry the fillets until golden brown, up to 2 minutes per side. Put the fried fillets over tissue in a dish to absorb all the excess oil.
Pour half of the pasta sauce into a baking pan. Make a layer of all the fried fillets on it. Cover them with half the mozzarella and half the Parmesan.
Make another layer of the remaining sauce and fillets. Sprinkle with the remaining cheeses.
Bake for about 20 minutes, until hot and bubbling.
Devoir!
Tips
Ready-made pasta sauce is available in all marts if you feel lazy to make it yourself.
You can alternate chicken with beef.
Cheddar cheese can be used instead of Mozzarella.
Don't forget to wear your baking gloves!
Eagerly awaiting your comments and requests on amna.gw@gmail.com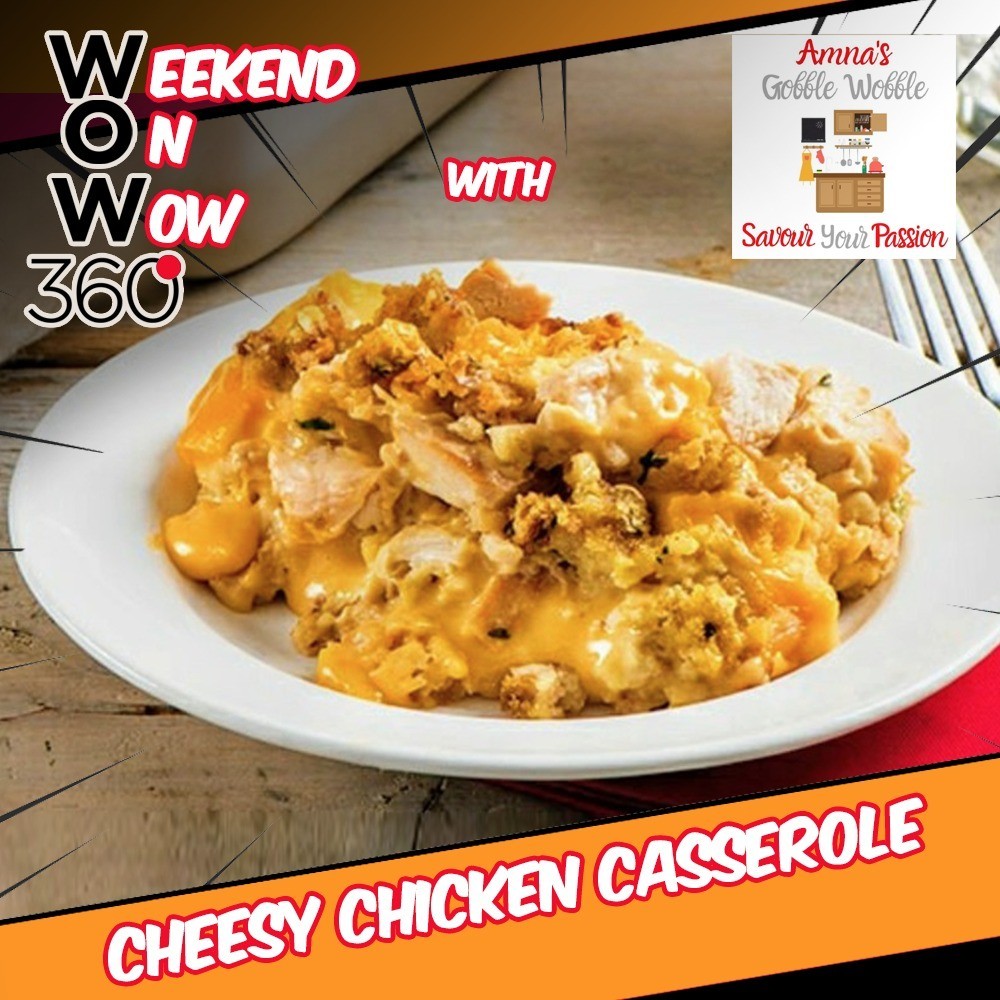 Guest author: Amna Hamid 
A Digital Marketing Strategist at Amreli Steels, Amna Hamid's food blog Gobble wobble will be featured on weekend on WOW360 with a new and exciting recipe! Being an ardent foodie since childhood, Amna always wanted to have her own space on food and everything that revolves around it.
Stay tuned for more interesting articles and updates!