23 year old Jannat Mirza has taken over social media and is considered as one of the prime influencers in Pakistan. She's the most popular TikTok star and has collaborated with many commercial ads.
JannatMirza has become Pakistan's first TikTok-er to gain over 10 million followers on the popular Chinese video-sharing social networking service. The star has more than 1 million followers on Instagram as well.
Born and bred in Faislabad, Pakistan. Jannat belongs to a Punjabi family. Her date of birth is August 14 1997 and her Zodiac sign is Leo. She completed her studies from Arts College and for her further education she has moved to Japan recently.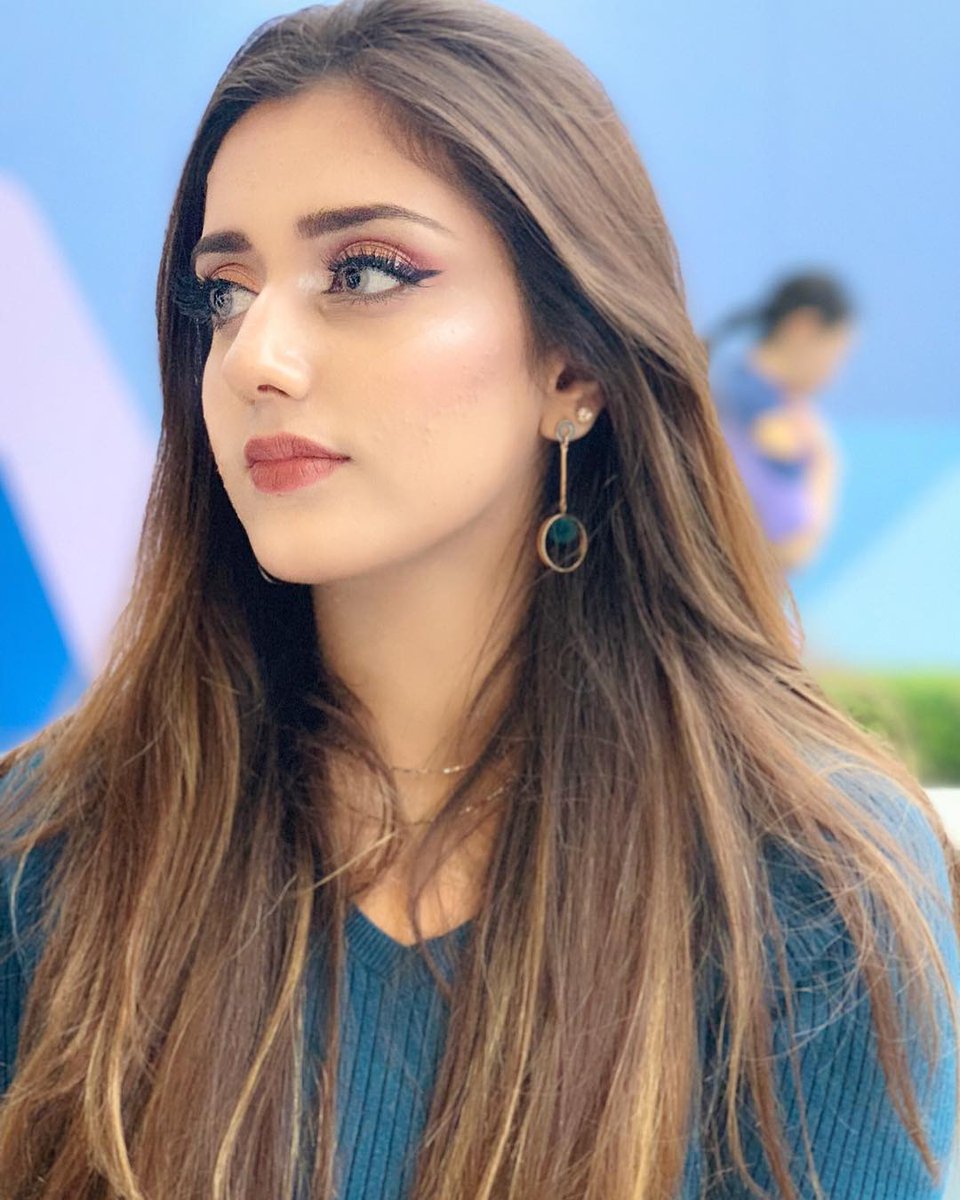 The rising star has uploaded more than 225 videos on TikTok and most of  her videos have gained upto 1 million likes. Isn't that amazing?
This beautiful girl is one of most trending women on social media, especially on TikTok. She has a large fan following from India as well.  Jannat's considered as a "crowned muser" all over the internet and has model potential. The supremely talented Tiktoker has already been signed up for many photo shoots and modeling opportunities.
First and foremost, Jannat is popularly known for her lip syncs on TikTok (Musical.ly) and for her funny video clips.
In one of her past interviews, Jannat responded to a question by Daily Jang and said:
"TikTok is my passion and it is absolutely an honor for me to have 2.5 million followers in just two years."
Now, the girl has gained over 8.1 million followers!
Not just that, Jannat's style game is always on point. From western outfits to desi attires, she knows how to keep her outfit game strong. She recently received a precious badge for being an ace Tiktok comedian. She is a "crowned muser" and her fame has made Japanese advertising agencies approach her, she has received various offers to serve as their model in Japanese advertising.
Moreover, apart from her interest in TikTok and coming up with fun content for her followers, Jannat's hobbies are swimming, traveling and dressing up well. Which is readily visible from her social accounts.  Few weeks ago, she shared her birthday pictures on her Instagram. Doesn't she look flawless in that black dress?
About a month ago, a man named Asfandyar attempted to harass the Mirza sister's online by posting inappropriate videos and claiming they were their's. Thankfully, the man along with two other guys got arrested by the FIA in Lahore as Mirza registered a case against him at the Cyber Crime Division.
To Asfandyar defense, he stated that he wanted to marry Mirza's sister but he got rejected and he took a revenge on the sisters by harassing them online. The FIA's Faisalabad Cyber Crime Division says it currently has 3,000 complaints. Jannat believes that harassment has become pretty common for female TikTok stars in Pakistan and an end needs to be put to it.
However, there's nothing that would stop the young Tiktoker. Jannat wants to pursue her passion for modelling yet education is her top most priority. She believes that she'll only be deciding her future once she's done completely done with her education and by taking her parent's advice.
What are your thoughts on this article? Are you one of Jannat Mirza's fan too? Let us know in the comments below! Stay tuned for more exciting articles and updates.