Hamza Ali Abbasi's wife, and former Pakistani actress, Naimal Khawar Khan has once again made heads turn with her latest breathtaking pictures taken at her sister's wedding. Yes, you heard that right. Weddings functions have been allowed to take place in Pakistan under strict SOP's. Pandemic or no pandemic, Khawar's ethereal looks are always to die for.
Weddings are celebrated as grand events, so it is fair to say that other than the bride and groom, many other people plan their looks in advance such as close friends and family of those who are about to get married.
Let's have a look at Naimal's Outfits
Taking to Instagram, Naimal shared a dazzling photo of her wearing a black outfit featuring lots of genday kay phool in the background. This outfit is from sfkbridals and jewellery is from @shafaqhabibjewellery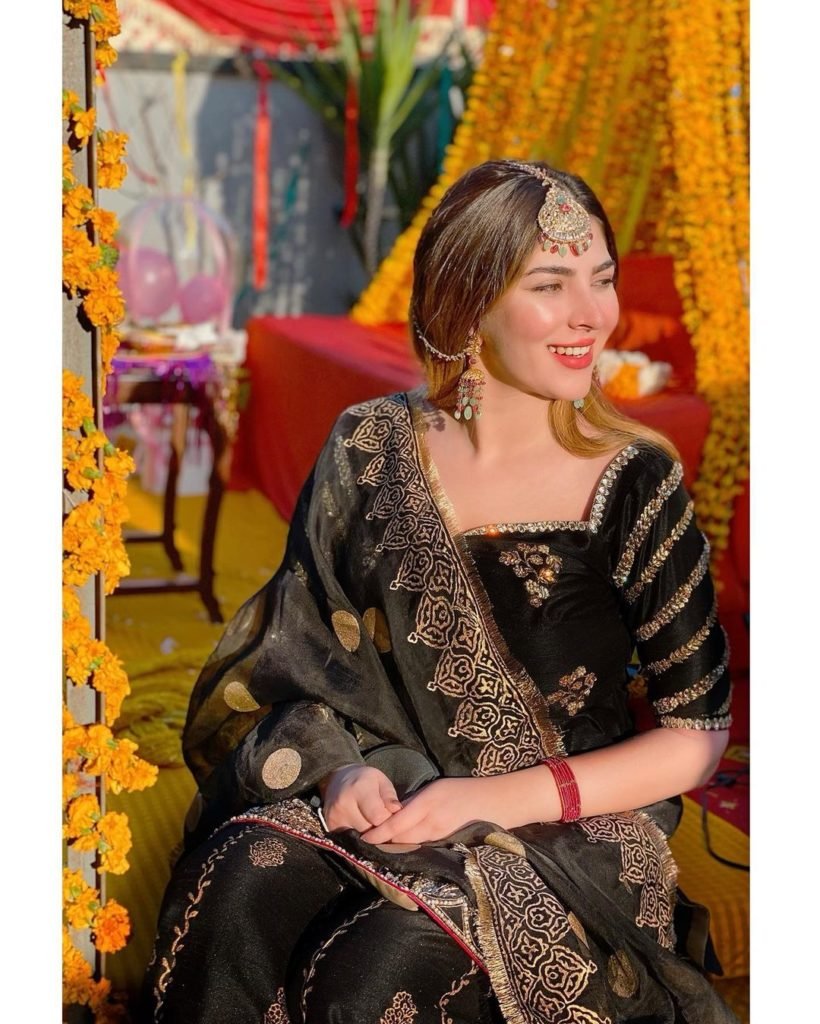 Earlier she posted a picture with her baby sister captioned,
"Something so emotional about seeing your baby sister getting onto a new phase of her life. May Allah bless this new beginning."
It sure is an emotional site to watch for both sides of the family. After all, everything changes from this point onwards.
Naimal sure as hell looks like a vision in this mustard piece
Khawar became a mother to a cute baby boy just 4 months ago, yet she is a treat to watch
This has to be our favourite pictures from all the pictures circulating on social media. Doesn't Naimal and her sister look like twins? Close enough!
Isn't this one a classic? Mcdonalds in bed with a full glam on. Naimal is donning Mohsin Naveed Ranjha ensemble here. The outfit is paired with jewellery pieces from Anayah Jewellery. Doesn't she look like a dream?
Fun Fact: Did you know so many young girls get inspired by these wedding looks and order the same outfits for events they have to attend in the near future. Some also get custom made outfits that are solely inspired by these looks.
Which one was your favourite look? Let us know in the comment section below. We can't wait for more looks to pop on our screens!
For more news and updates, stay tuned to Wow 360.