If you have been living in the city of Karachi, or any coastal area, as a matter of fact, you must have experienced your jewelry turning rusty right after just one or two uses. This is because of salty sea air that destroys the jewelry metal. So it is a bit of a hassle to save jewelry in certain areas, but it is not impossible.
Following are a few ways you can prevent your jewelry from getting rusty:
1 – Make sure nothing else comes in contact with the jewelry
Our jewelry tends to come in contact with many chemicals such as perfume, shampoo, and even water. The best practice is only to wear jewelry once you are ready to leave. Once you are back – store your jewelry immediately, so again, it doesn't come in contact with anything lying around your room.
2 – Ziplock bags are your best friend
It would help if you stored your jewelry properly where it doesn't come in contact with salty sea air. The best way to do this is by keeping each piece separately tied in a zip lock bag. The small size works perfectly for a pair of earrings, a ring, or even a necklace. However, to store individual bangles, you may need bigger bags.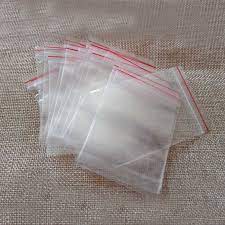 3 – Apply A Sealant Spray
If you think you were somewhere near the sea, such as the beach, and your jewelry has come in contact with a lot of salty air, a sealant spray off the counter should do the job. Spray some on and wipe clean your jewelry before storing it. You may also dip it in a homemade solution made of water, soda, and salt. Pat dry with a microfiber cloth.
4 –  Gel Packs inside Jewellery Air Tight Jewellery boxes
If you plan on keeping jewelry in an airtight box, it is best to keep gel packs inside, so no air enters the box, even if there are any compromised spots.
5 – Wipe Jewllwey After You Have Worn it
Another great tip is to wipe your jewelry after you're done wearing it. Just if there is anything that the piece has come in contact with, it can easily be wiped down before being stored again.
How To Get The Perfect Nude Makeup Look In 6 Easy Steps. Read the full story here:
The nude makeup look has taken over the makeup industry for the past few years, yet the trend doesn't seem to leave any time soon. This makeup look showcases your natural beauty without using layers of foundation, concealer, and bronzer. If your features are sharp, then this look will be perfect for you.
Have something to add? Let us know in the comment section below.
For more news and updates, stay tuned to Wow 360.