Ever since the Turkish drama Diriliş: Ertuğrul was broadcast in Pakistan, it created magic around the country and people just couldn't stop talking about it.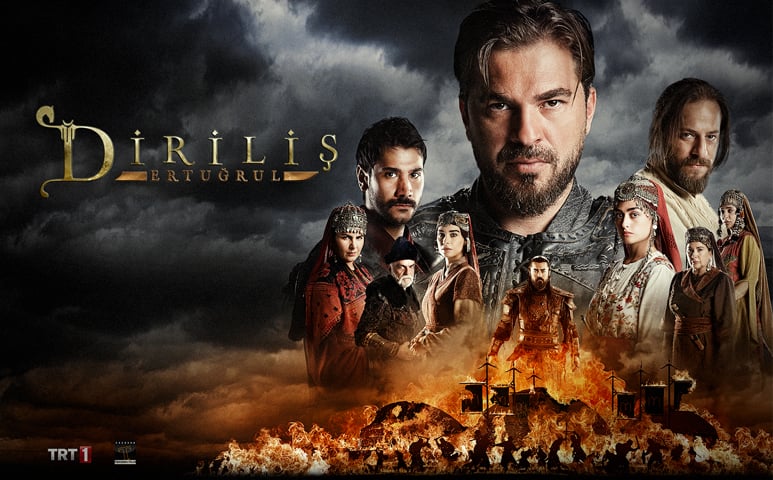 The story line has left everyone craving for more Turkish dramas that would help the nation to learn more about their religion.  Moreover, the cast of the series is also genuinely loved by everyone for their talent and dashing looks and have become very popular in Pakistan.
The lead actress of Diriliş: Ertuğrul Esra Bilgiç, played the role of Haleema, managed to grab the attention of the young generation with her killing looks within a short span of time. The starlet has also signed contracts with a number of brands in Pakistan and has also hinted at becoming a part of PSL team Peshawar Zalmi.
Apart from Esra, people are also gushing over Engin Altan (also known as Ertuğrul) due to his dapper looks and flawless acting skills. However recently, he has talked about his interest in working in our local industry and said that he'd love to be a part of Pakistani dramas and films.
Yes, you read it right! 
During an interview, the Turkish actor said that if he were offered a role in a Pakistani production, he would love to be a part of it if the script is good.
Why not? I'd love to. I'd look at the drama's script and scenario first, and if it's something in-line with what I want, then definitely I will. I'll try to pay back the love.
He further added:
All the love and admiration I received from Pakistan. I never would have imagined. I messages I receive via social media, all that's being presented in electronic and print media, I'm aware of it all. These messages do find their way to us. I'm very grateful for their love and admiration and thank them for making my work popular. A big thank you to all Pakistanis.
Have a look at the interview below! 
Well, we would definitely love to watch him in our local dramas!
What are your thoughts about the story? let us know in the comments section below.
For more updates and details, stay tuned with us.