In Pakistan, Eid-ul-Fitr is a religious festival celebrated with full zeal, and it involves food. Muslims across the world enjoy different kinds of cuisines on this day.
The day kicks off with a sweet breakfast. Usually, kheer, sheer khurma, siwiyaan make it to the table early morning before men leave for Eid prayers. Once that happens, it is time for lunch. This is when things get interesting. Delicious dishes are prepared across the country to celebrate the day.
Following are four dishes that are celebrated all happily devoured in Pakistan on occasion such as Eid:
Peshawari Chapli Kabab
You are missing out if you haven't tried the Peshawari chapli kabab. These are made in a large frying pan and are one of the foods known for their flavor and delicious aroma. Kababs are made from beef or buffalo meat paired with lemon juice and chaat masala, and a bread of choice.
Sindhi Biryani 
While all kinds of biryani are enjoyed on Eid day, Sindhi Biryani is a crowd favorite. It is a special meat and rice biryani dish originating from Pakistan's Sindh province. The Sindhi Biryani consists of masala-seeped potatoes, the tangy Aloo Bukhara (dried plums/prunes), mint, and khatta dahi (sour yogurt), giving the Sindhi Biryani a distinct taste.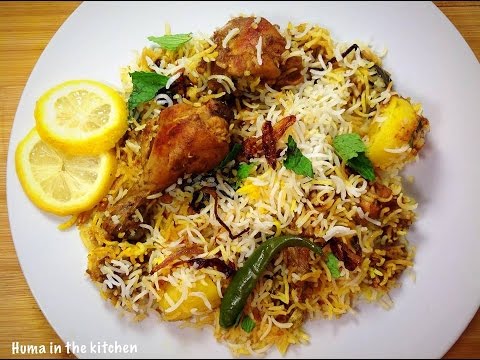 Balochi Sajji
Balochi Sajji is large pieces of meat traditionally slow-cooked. The marination is usually just salt so that you can appreciate the original flavor of the meat. The sajji is usually consumed on special days such as Eid as it is a little bit of the pricer side.
Nalli nihari
Nalli nihari with garam garam tandoor ki roti hits different on Eid if only cooked to perfection. The dish is high in calories and not great to consume on a weekly basis. In most Pakistani households, it is made on Eid, slow-cooked by whoever has the 'best' recipe.
10 Delicious Eid-ul-Fitr Dishes From Around the World. Read the full story here:
After Ramadan ends, Muslims across the globe celebrate Eid-ul-Fitr after fasting for 30 days. The celebration takes place for three days where people from different countries prepare different kinds of Eid specialties to celebrate the occasion. The celebration of Eid-ul-Fitr mainly revolves around giving little ones Eidi and enjoying food, so friends and family come together to devour exquisite dishes.
Have something to add? Let us know in the comments section below.
For more news and updates, stay tuned to Wow 360.