Fabiha Farooq, a 16-year-old from Karachi, Pakistan, is making a significant income working as an Amazon seller, demonstrating the potential of online platforms for individuals, particularly women and girls in remote areas.
Her journey began with online courses and determination to learn e-commerce, leading to her success as a freelance seller on Amazon, generating more than 30,000 Pakistani Rupees monthly.
Fabiha has become a mentor, teaching other girls and women in her community to work on Amazon remotely.
---
---
In the era of a digital age where geographical boundaries are no longer barriers to earning opportunities, Fabiha Farooq, a 16-year-old from Karachi, Pakistan is setting an inspiring example by working online for Amazon. She has not only mastered the art of e-commerce but also harnessed her skills to create a substantial income while still in her teens. Fabiha's story shows the potential that online platforms like Amazon hold for individuals, especially women and girls, in Pakistan.
Fabiha Farooq's remarkable journey began with her determination to learn and adapt to the evolving landscape of e-commerce. She dedicated her time to taking courses through platforms like JDC to build her skills. This knowledge enabled her to venture into the world of selling on Amazon. Far from being deterred by her age, she proved that talent, dedication, and hard work can indeed transcend barriers.
Working online for Amazon, Fabiha was able to establish herself as a successful seller. She says she has built a loyal clientele, generating a monthly income of more than 30,000 Pakistani Rupees, but this was not overnight.
'For 3 to 4 months when I started I did not have any earnings, I started earning later on after the 5th month and it is now 8 months since I began working as an Amazon freelancer'
Her success has had a significant impact not just on her life but also on her community. Fabiha has taken on the role of a mentor, teaching other young girls and women in her area how to work on Amazon remotely.
Fabiha Farooq Turns  into Teacher at Beyond Genius
After mastering the art of being a freelancer for Amazon, Fabiha has also begun her teaching career at an institute called 'Beyond Genius'. At this school, she is now imparting the knowledge and skills she has acquired to other young girls, and women who are interested in learning these digital skills. Fabiha believes everyone should be given the chance to prove themselves and become financially independent in today's world.
The ability to work for Amazon remotely is a powerful avenue for women, especially housewives, to gain financial independence while accommodating their domestic responsibilities. It offers them the flexibility to manage their work hours, making it an ideal solution for balancing work, family, and personal life. These remote opportunities empower women to contribute to their family's income, develop new skills, and nurture their entrepreneurial spirit.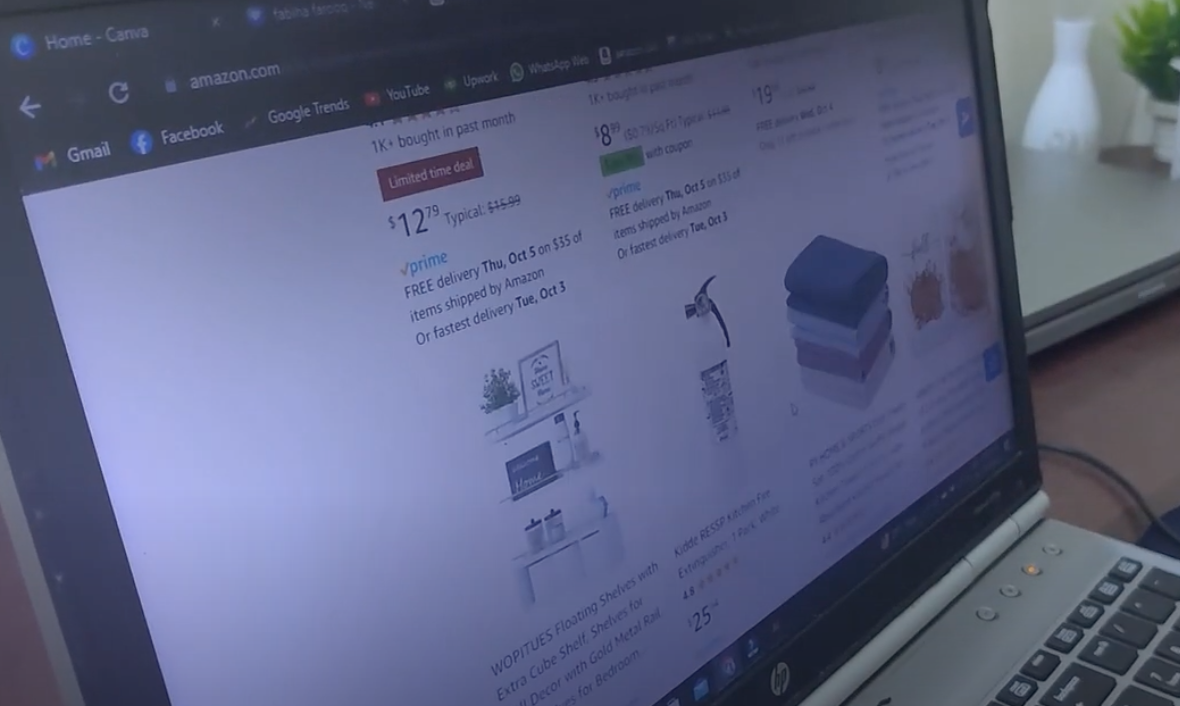 Digital Age and the Transformative Potential of E-Commerce
As the world continues to embrace the digital age, stories like Fabiha Farooq's highlight the transformative potential of e-commerce platforms and remote work opportunities. Young women and girls in underserved regions can now aspire to take control of their futures, just as Fabiha has. Through dedication, learning, and mentorship, they can build successful careers online, irrespective of their geographical location.
Follow WOW360 for more.