Originating in the late 17th or Early 18th Century as part of Mughal Cuisine, this rich and spicy stew is splendent both in flavour and appearance. The name Nihari comes from the Arabic word "Nihar" which means morning. This stew originated in the Mughal Empire's time and was traditionally eaten by the "Nawabs" or Sovereign Rulers after being slow-cooked all night long.
Today we all still enjoy it as a Sunday Brunch Treat or a Weekend family dinner. Despite the fact that it takes a long time to cook, digging into a rich, spicy and meaty bowl of Nihari is well worth the effort. The two things essential to an amazing pot of Nihari are Shank Meat with bone-in, and the spice mix one uses.
Although Shank Meat is typically tough and sinewy, when cooked on low heat for an extended period of time it gets tender to the point that it (literally) melts in your mouth. The slow cooking process and the bone and marrow add to the dish's intense flavour.
As for the spices, there are many popular pre-manufactured spice blends on the market, the most popular one being the SHAN MASALA NIHARI MIX.
However, it is a well-known fact that spices retain their natural flavour and aroma much better and longer in their whole state and thus, grinding your own spices in small batches by far leads to a more flavorful dish. Hope you try and like the recipe!
NIHARI MASALA MIX  (For 5 Pounds of Meat)
10 Whole Green Cardamom
2 Whole Black Cardamom
3 Cinnamon Sticks
2 Star Anise
10 Cloves
3 Tablespoons Coriander Seeds
1 Tablespoon Cumin Seeds
3 Tablespoons Fennel Seeds
1 Teaspoon Black Peppercorns
½ Piece Nutmeg
1 Piece Mace
4 Long Black Pepper (Piper Longum)
1 Teaspoon Ginger Powder
½ Teaspoon Black Cumin Seeds
6-8 Bay Leaves
3 Teaspoons Salt
4 Teaspoons Red Chili Powder
2 Teaspoons Turmeric
2 Teaspoons Kashmiri Chilies
4 Whole Red Dried Chilies
INGREDIENTS FOR NIHARI
5 Pounds Shank of Beef (Nalli* included)
½ Cup Cooking Oil
5 Tablespoons Garlic Paste
Nihari Masala per recipe given
12 Cups Water 1 Cup Atta (Wholewheat flour)
2 Onions Finely Sliced
GARNISH
2 Lemons Cut into squares
1 Bunch Cilantro Finely Chopped
2-3 Green Chilies Finely Chopped
2 Inch Piece Ginger Finely Slivered
DIRECTIONS
1. Roast all the whole spices for 2-5 minutes till you can smell the aroma.
2. Take off the stove, grind to a fine powder and mix with all the powdered spices.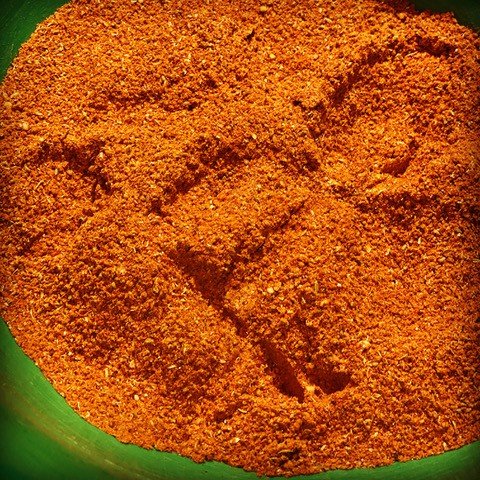 3.Wash the Meat and bones and pat dry.
4.Heat ¼ cup oil and sauté the garlic in it for 1 minute.
5. Add the meat and bones and all of the spices and sauté till no longer pink in colour.
6. Add 10 cups of water and bring to a boil.
7. Cover and simmer for 4 hours.
8. Take meat and bones out and after cooling for a bit remove any excess fat from the meat and add the back to the gravy along with all of the marrow from the bones.
9. Cook for another hour on low heat.
10. Prepare a slurry of the Atta and 2 cups water and add to the stew, constantly stirring to prevent clumping. Cook for another 30 minutes on low heat.
11. Fry the sliced onions in the remaining ¼ cup oil till dark brown and add to the stew. Cover and cook another half an hour.
12. Serve with Hot Naan and garnishes. For a more detailed version of this recipe and for more like this go to https://untoldrecipesbynosheen.com/2020/09/16/nihari/
About Nosheen: She graduated from Southeastern University and completed her high school at Karachi Grammar School. She later worked at Bank of America and ANZ Grindlays Bank. She has also served voluntarily for several boards, including Treasurer of an Elementary School Board, Second Vice President of an Elementary School Board, Treasurer of a Middle School Board, and On the board of a Non-Profit (O.S.E.F-Ocean Springs Education Foundation)
For more interesting recipes from Nosheen, watch this space.