The first look of Pakistani actress Sajal Aly as Fatima Jinnah in her upcoming series is finally out. Sajal Aly plays Jinnah in her later days from what we can perceive from the photograph.
Danial K Afzal, who is now in the process of making a web series on Fatima Jinnah alongside the 24-year-old, Moazzam Majeed opened up about how they initially came to the decision of casting Aly for the role.
Afzal recalls:
When we were looking for an actor to cast the mid-aged Fatima Jinnah, we were in talks with several big names such as Sanam Saeed, Iqra Aziz, Syra Yousuf, and Sajal Aly. All four of them are tremendous actors. But for me, when I was reading about Fatima Jinnah, I was looking for an actor who would carry a similar body language to hers during the 1930s and 1940s around the Independence time. Sajal gave me that. You could see it the moment she walked onto the set.
He added:
The best bit was that even Sajal was really pumped to do the series. She kept telling me, 'I've never done anything like this before. Let me give my all [to the role], let me share all my research in this.' That's exactly what she did. Unlike the general prerogative of the director to comfort the actor, she made me feel comfortable while working with her. She told me don't worry about what's for food and nitty-gritty of it, I am so into this, you should just help me build the character.
Sajal Aly's First Look as Fatima Jinnah
3 Reasons Why Pakistani Drama Bakhtawar ft. Yumna Zaidi is a MUST Watch
Social Media Reactions
Here's what social media thinks about the transition: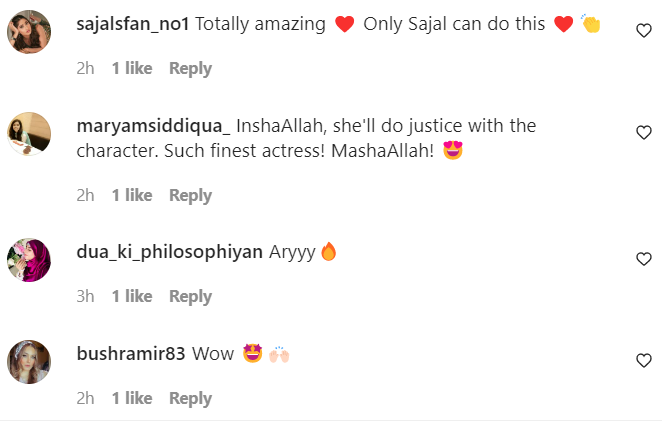 On the other hand, some users were left a little disappointed.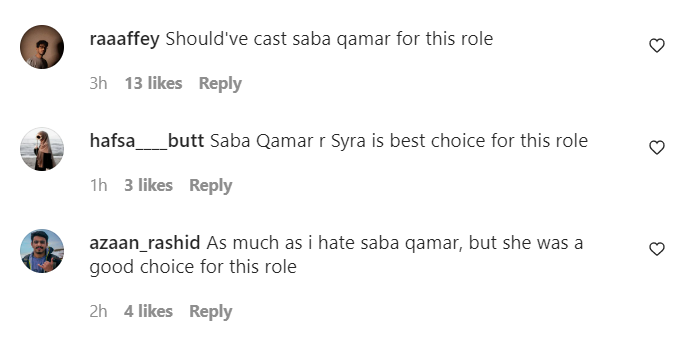 The web series, which has been solely shot in Lahore and Islamabad will not just see Fatima Jinnah but many other historical figures as well. Danial revealed that the viewers will get to see Quaid-e-Azam, Allama Iqbal, Liaquat Ali Khan, Ruttie Jinnah and Rana Liaquat Hussain among others.
"I won't reveal who will essay Quaid-e-Azam! Like Fatima Jinnah in the show, we also have different actors playing the Founding Father in the series." he laughed. "You'll see a lot you would not be expecting! Oh, you should wait for Ruttie Bai in the show! That would change the landscape of South Asia."
What do you think of Sajal Aly as Fatima Jinnah? Share your thoughts with us in the comments below.
Stay tuned to WOW360 for more news and information.
#BoycottAliaBhatt Trends as the Actress Gets Schooled for Promoting Domestic Violence in Upcoming Movie 'Darlings' Promotions